Recognized as Leaders by Industry and Media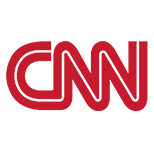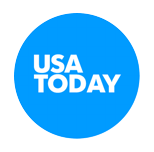 About RMA of NY
Reproductive Medicine Associates of New York (RMA of New York) is a full-service fertility center affiliated with Mount Sinai Medical Center. Our central office is situated in Midtown Manhattan on Madison Avenue, and our three satellite offices are located in White Plains, in Westchester County, Garden City on Long Island, and in Brooklyn. Our world-renowned fertility specialists work with a highly trained team of laboratory technicians, complementary care professionals, nurses, clinical assistants, coordinators and administrative personnel to provide compassionate and highly individualized care for both donors and recipients. Our individualized approach has allowed us to consistently achieve high success rates. Our mission is to be the premier fertility center where medical excellence and compassionate care unite.
RMA of New York runs a comprehensive Egg Donation Program, requiring a large and diverse pool of egg donors, due to its high volume of recipients. We are actively recruiting egg donors from a variety of racial and ethnic backgrounds, including:
American Indian / Alaskan Native egg donors
Asian egg donors
Bi-racial / multi-racial egg donors
Black / African American egg donors
Caucasian /White egg donors
Hispanic /Latino egg donors
Indian egg donors
Jewish egg donors
Native Hawaiian /Other Pacific Islander egg donors
Our experienced egg donation team conducts rigorous screening to ensure our recipient patients are matched with healthy and suitable egg donors. This screening is free for donors and includes a comprehensive physical and psychological health evaluation. RMA of New York is proud to have psychologist Dr. Georgia Witkin and Rena Stein, LMSW on staff to work closely with both donors and recipients and share their vast expertise with the egg donation process.
Become a Donor Today
As an egg donor, you will find reward and satisfaction in knowing that your contribution will have a profound effect on the life of another woman.